Brian Scott's S14

Brian brought us his SR powered S14 to do some tuning and refreshing to make this bad boy run like a beast...

Brian's car is coming back in for work.

Another shop put a hole in Brian's gas tank, so we need to replace it for him. First, we dropped the rear end to get the tank out.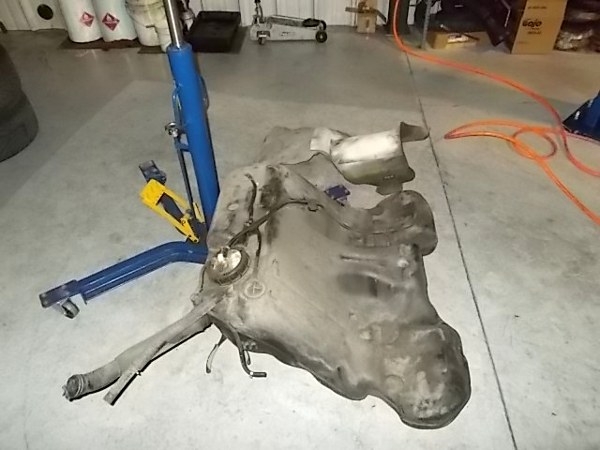 Here's the old gas tank that other shop put a hole in.

This is the new gas tank that will be installed onto Brian's car.

Brian's motor and tranny is out of the car.

Here is Brian's empty engine bay.